Auxiliary Power Units (APUs) are gas turbine engines used primarily during aircraft ground operation to provide electricity, compressed air, and/or shaft power for main engine start, air conditioning, electric power and other aircraft systems. APUs can also provide backup electric power during in-flight operation. Disign Directive partnered with IMPCO to design new and improved Comfort Pro.
Team:
Uttara Ghodke, Tom Korzen (Design Directive)    |    
Scope:
 Product Design, Industrial Design, Design Engineering

IMPCO's current APU and its working. 

Rust problems faced by current product and scope of improvements.

Mood board, Sketches and Ideation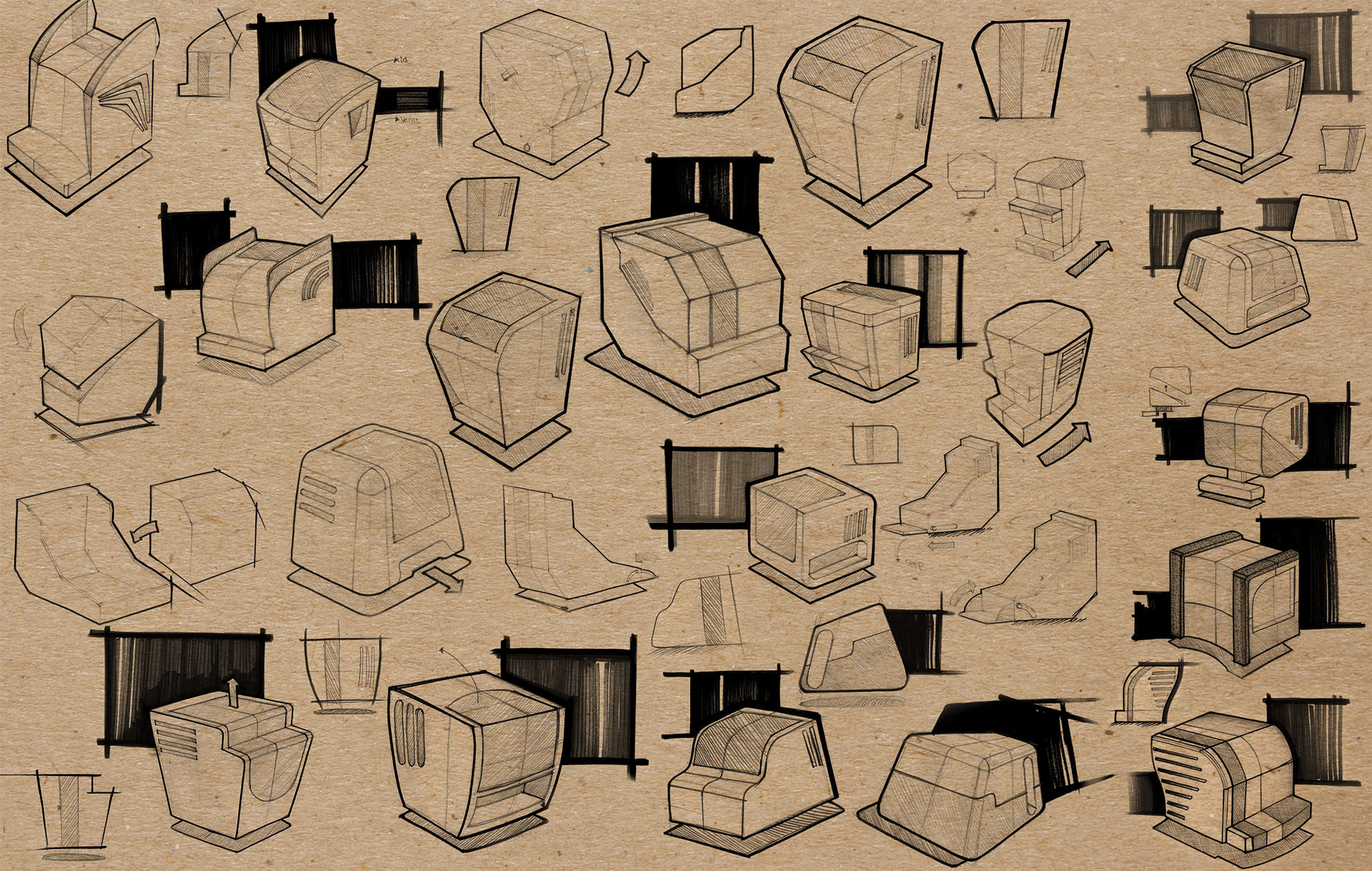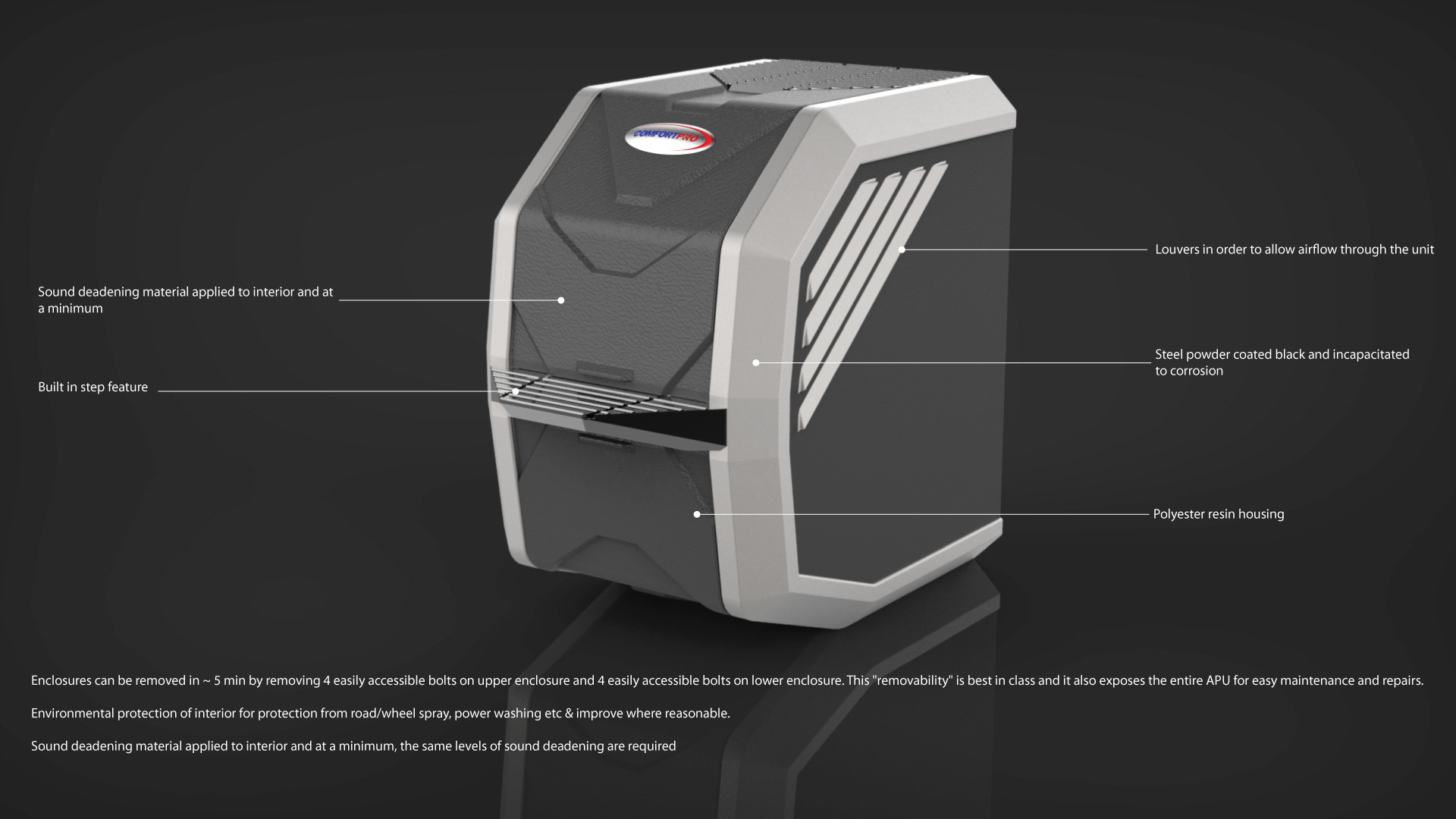 The content on this page is representative of design that hasn't been finalised and is heavily being worked upon. Rights to the details of the technology and design are reserved with IMPCO and Design Directive respectively, and cannot be exposed till the design is out in the market.