Link is a live UI/UX and Product Design project in collaboration with Gupte Hospital in Pune, India. This involved redesigning their entire internal communication system. 
Team:
Pranali Linge, Uttara Ghodke    |    
Scope:
 UX Design, UI Design, Product Design, Industrial Design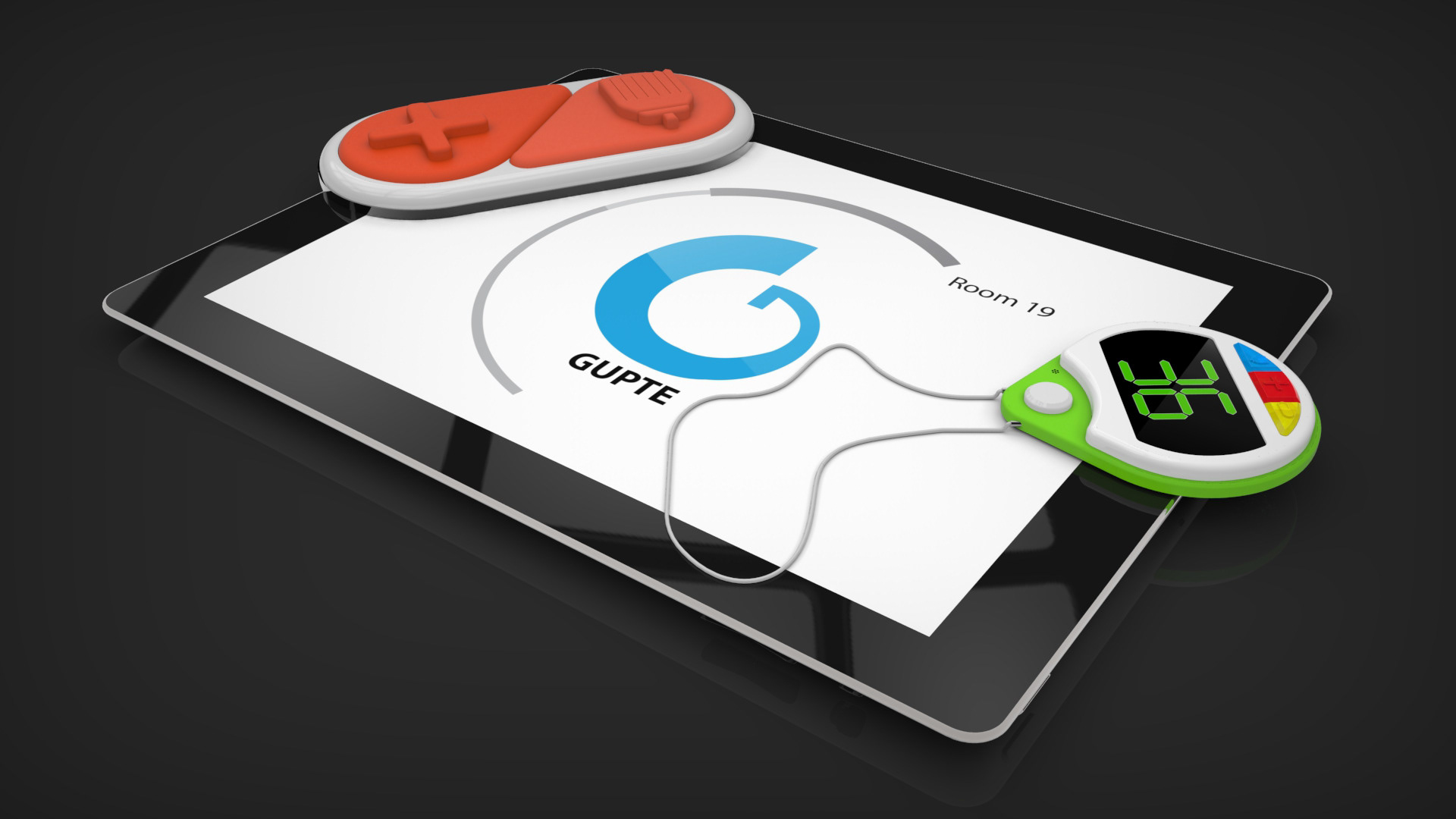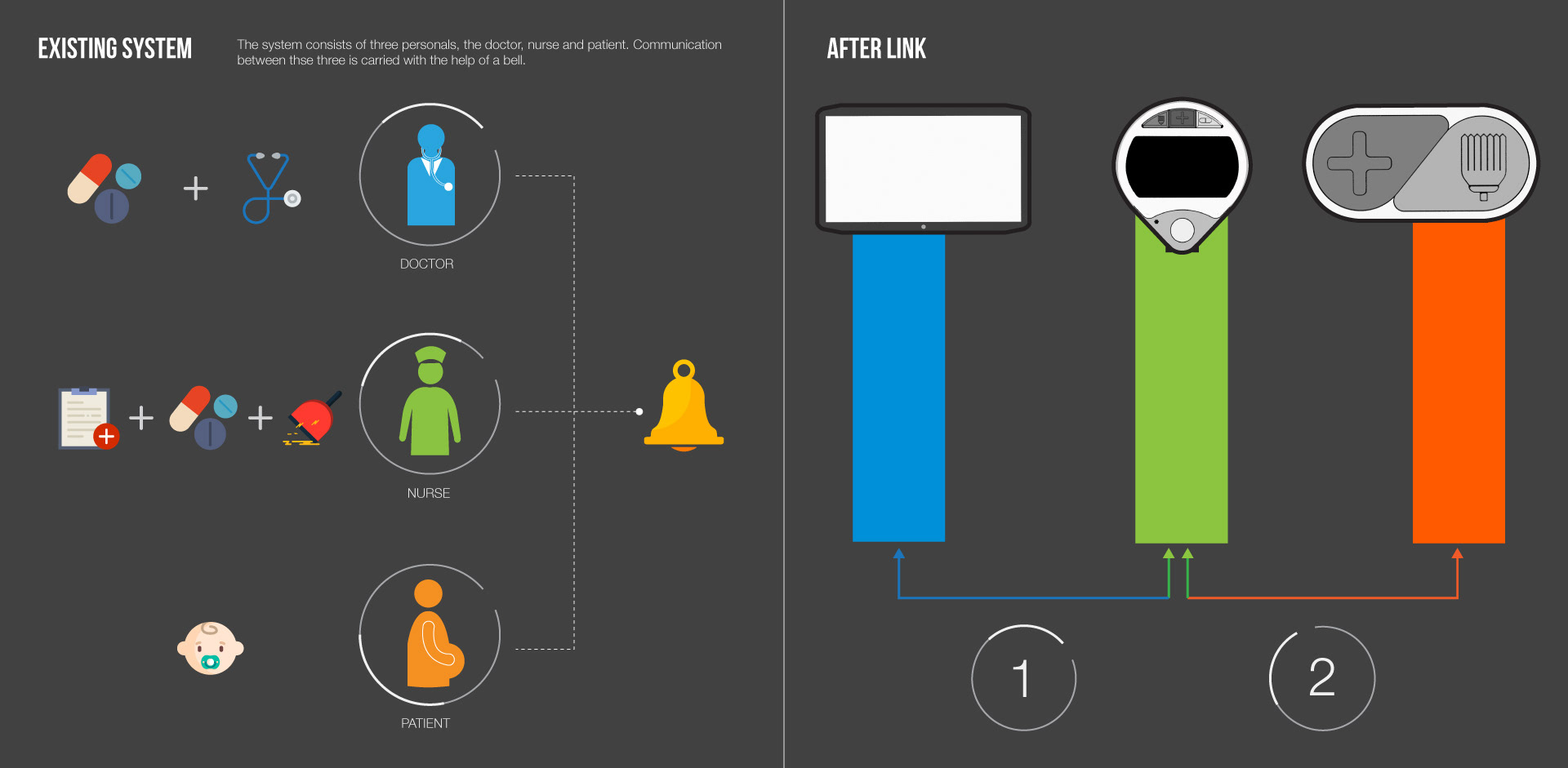 LINK APPLICATION UX DESIGN
The below product is a digital prescription(tablet) which is placed inside the patients room. 
Each patient has her details in this database which is in sync with the main computer on the floor. 
This can be viewed and updated by physicians over a Bluetooth wireless connection. The device with the nurses are synchronized from this main device.
The two part devices interact with each other via Bluetooth. The Bluetooth transfers occur at a high frequency (about 2.4GHz) which is very fast , efficient and useful for short range operations. The nurse's device is synced whenever any changes are made in the prescription. All the devices are further linked to the main computer in the hospital. The new patient option erases the old patient data, but the records are kept safe in the main computer. Maximum 5 nurse devices can be linked with a single digital prescription.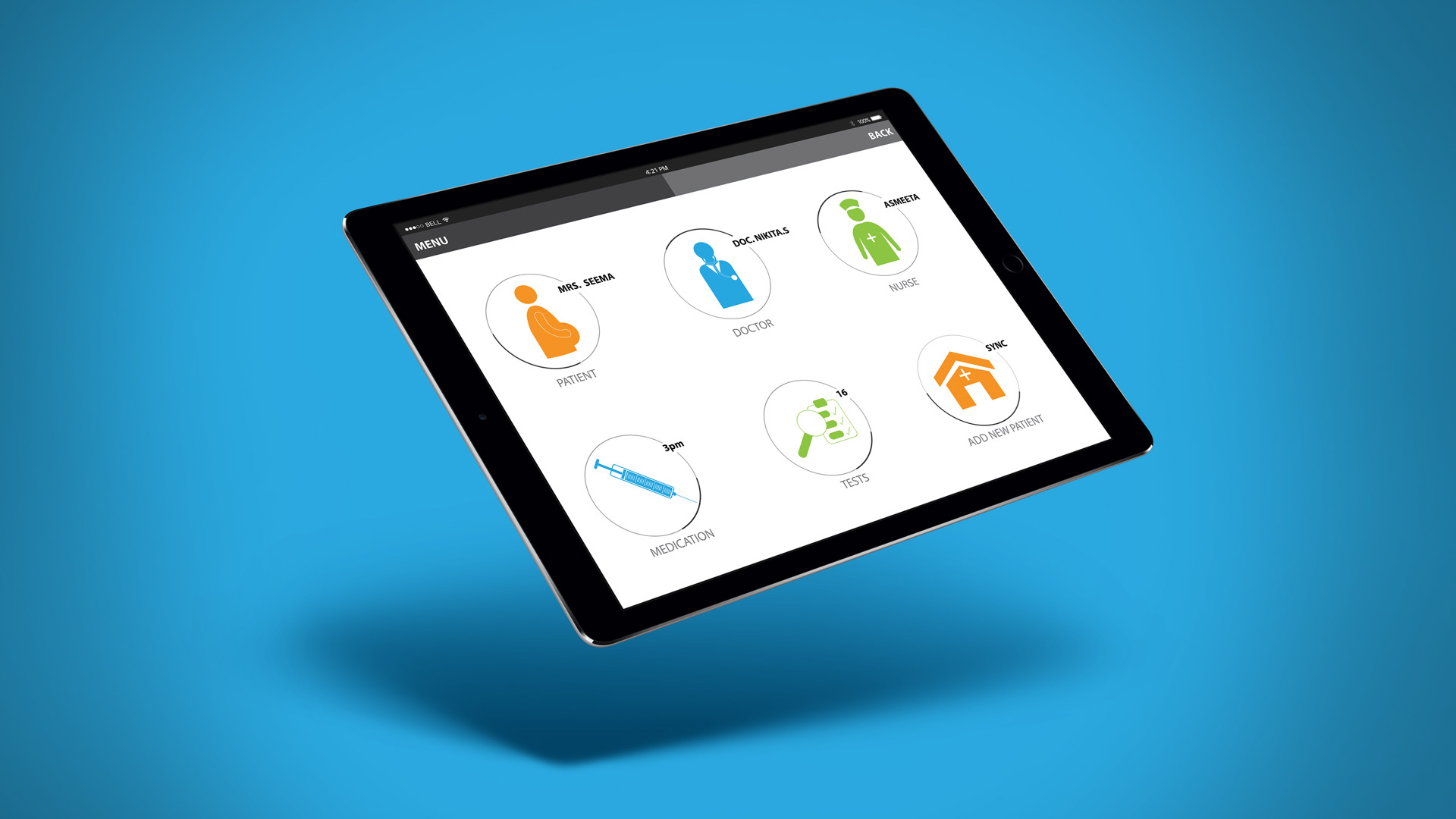 The product has alarm(with vibration) which reminds 
the nurses to provide proper medication to the patients.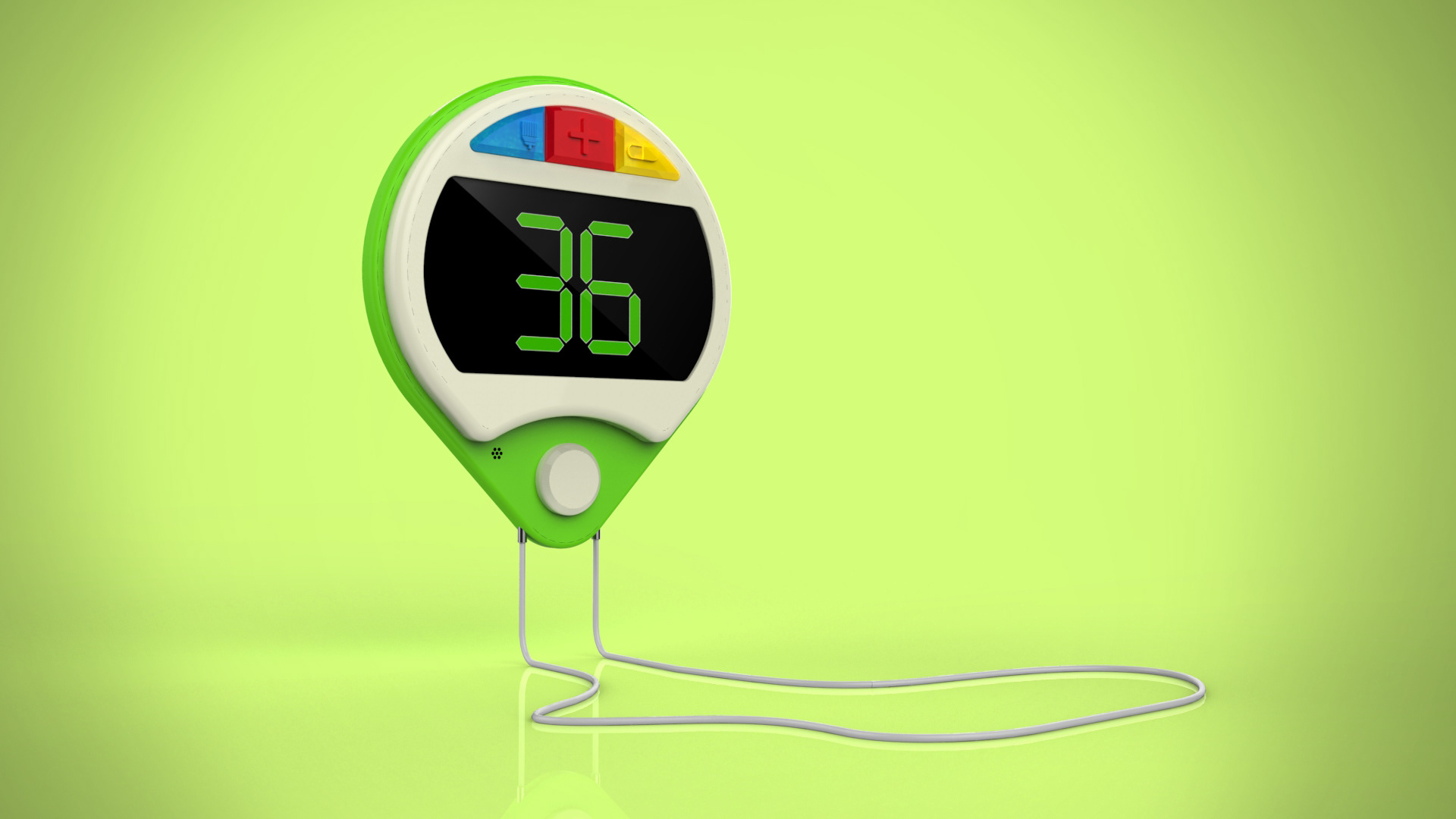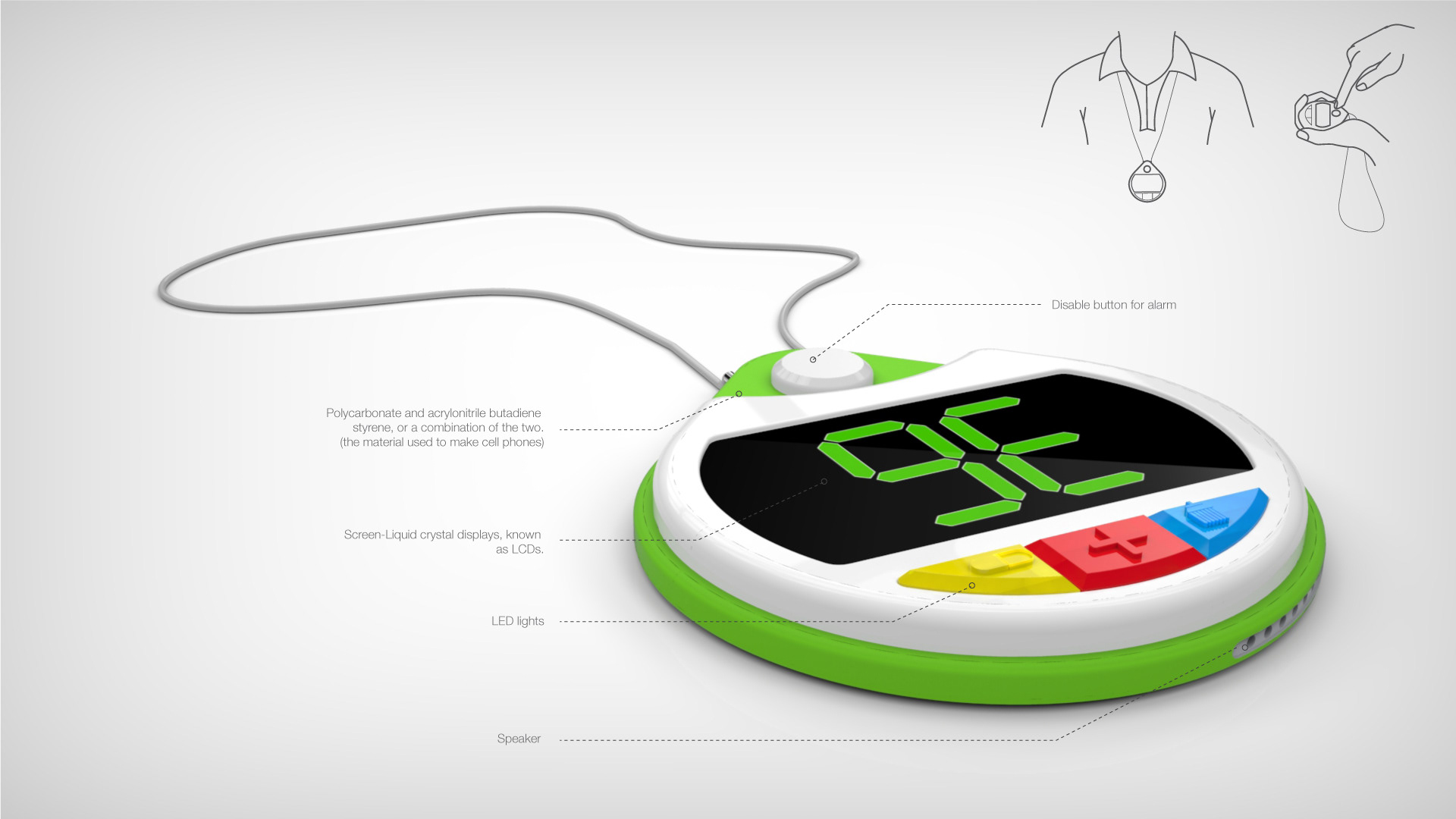 The product is designed in such a way that it will  
differentiate between room cleaning and personal care. 
The dark button is for personal care and the light one for room cleaning.